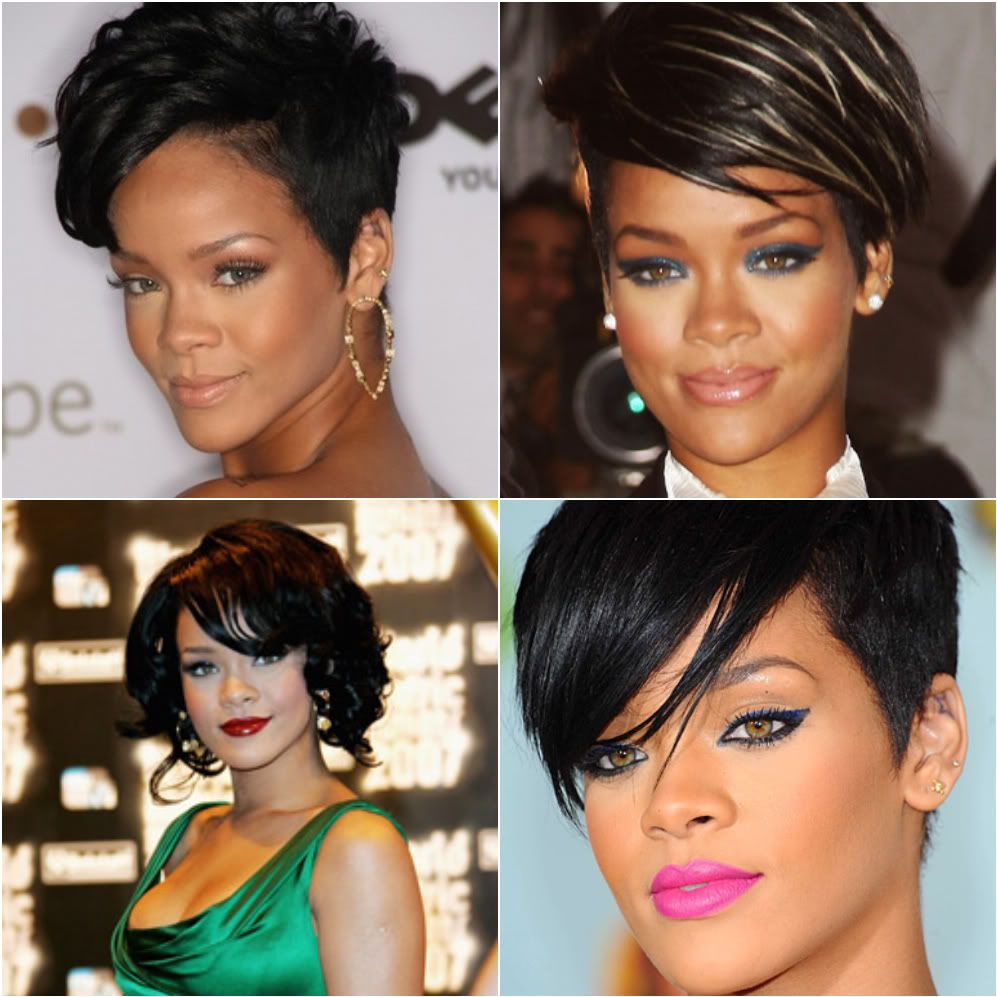 Its no secret that Rihanna's makeup is always On.Point! From her videos to the red carpet to paparazzi pics, she always has her game face on. If you love her look too, I've got some steps on how to copy it so that works on all skin tones. Check it out:
1. As always, beautiful makeup starts with beautiful skin. Be sure to cleanse, tone and moisturize your skin according to your skin type.
2. Next grab a matte foundation like
MUFE Mat Velvet +
or
Iman Stick Foundation
and blend well into the skin. Set with a loose powder to make sure your foundation stays in place.
3. To recreate her killer cat eye pull out your pencil brush ( the
MAC 210 brush
makes lining your eyes a breeze) and a gel eyeliner like
Loreal HIP Cream Eyeliner
in Black. Trace your eye extending the liner a little further toward your temples create the "winged' look.
Tip: To make sure that both "wings" are even, extend the liner from the bottom lash line then connect the line from the top lash line. This way your curves will be even
. If you want to define your crease a little, just grab a blending brush and apply a matte eye shadow that's close to your complexion. Curl your lashes and add about three coats of black mascara.
4. For glowing cheeks pull out
NARS Super Orgasm
, smile and buff the blush into your skin.
5. Apply a sheer nude gloss to the lips or for the unforgettable red lip, line your lips with
NYX Hot Red liner
and put [my fav]
MAC Ruby Woo
on top!