With the fall/winter season upon us its the perfect time to trade in your pink and coral colored lipstick for reds and burgundy tones. A dark lip color can work well for anyone... any complexions, and in my opinion are very sexy and classic. If you're not quite comfortable with a dark lip, take a look at my tips below.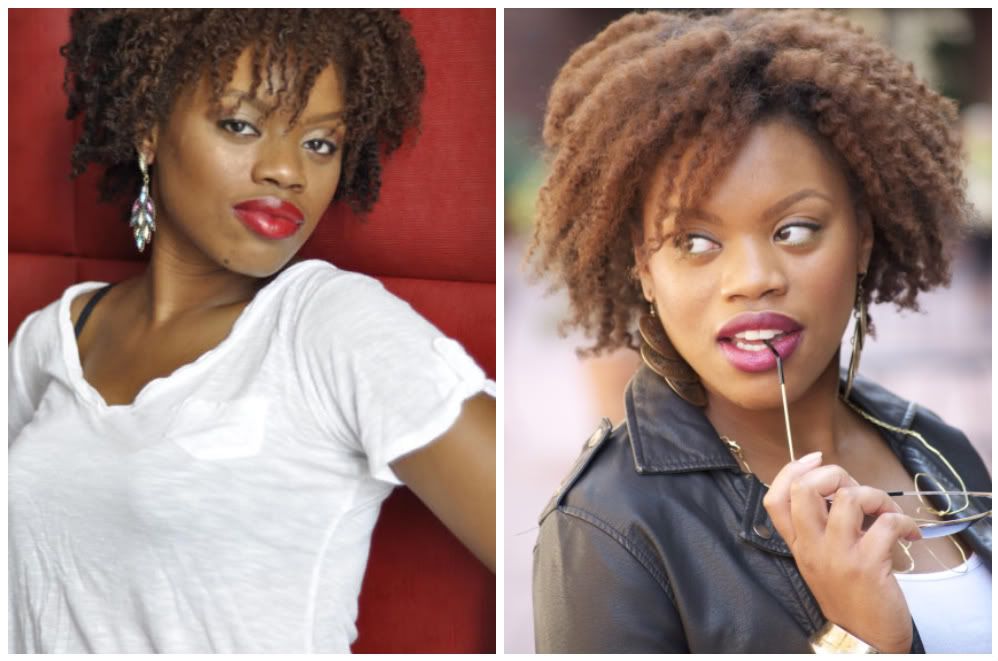 Dark lips work well with a smokey eye but I think its best to pair a dark lip with a neutral eye. This helps prevent crossing the fine line of looking too customey and your lips will stand out even more and highlight your gorgeous pucker.
Lip liner is an important step for darker lips. Be sure to pick a liner that matches the tone of your lipstick. If you want to tone down the color a little pair it with a brown liner. Line your lips precisely and add fill the rest of your lips in with the lipstick. Be sure to stay in the lines because if any color spill over it will be very noticeable.
Adding a clear or nude lip gloss on top of the lipstick will also help to tone the color down and add a glossy effect. But if you're feeling bold and still want to glossy lip, simply add the same color gloss as your lipstick.
Like I stated earlier, dark lips are classic and work well on every skin tone. If you are using a deep red and have cool undertones to your skin, then make sure to choose a red with blue undertones in the shade. If you are wearing a red lipstick, and you have warm or golden undertones to your skin, then make sure to choose a red lipstick with orange or brown undertones to the shade.
Most importantly, like with anything, confidence is key!