Eva the Diva is always flawlessly painted when she steps onto the red carpet. Her makeup is always understated letting her natural beauty shine through, especially those mountains she calls cheekbones. Read below to get her look!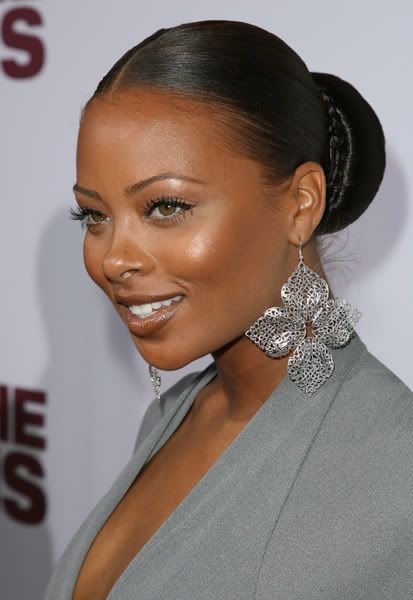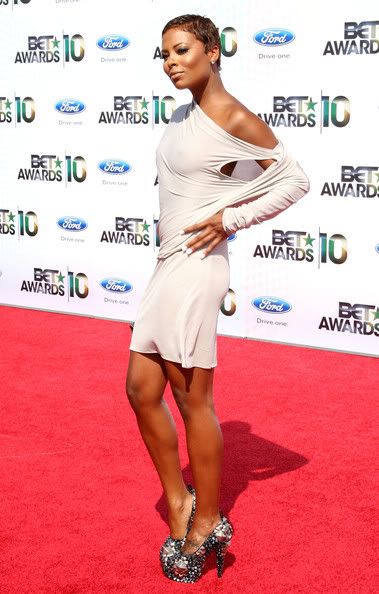 1. As always, beautiful makeup starts with beautiful skin. Be sure to cleanse, tone and moisturize your skin according to your skin type.
2. Even out your skin tone with
MAC's Studio Tech Foundation
. Set your foundation with
MAC's Mineralized Skin Finish Natural
.
3. Prime your eyelids with
Too Faced Shadow Insurance
. For a "naked" eye apply a light brown shadow like
Illamasqua Boomerang
to your crease with a blending brush like
MAC's 217
. Line your uppers lash line with a
black gel liner
and your lower water line with a nude liner like
Stila's Kajal Eyeliner in Topaz
. To make this look "smoky" add a black shadow like
Make Up Forever # 4
to the lid and blend. Line the bottom water and lash line with a
black liner
. Add
mascara
.
4. Fill in any sparse brows with a
brown brow pencil
or a powder like
Illamasqua Brow Cake
.
5. To make your cheek bones pop like Eva's, try
MAC's blush in Raizin
.
6. Line your lips with a brown lip liner like
MAC's Chestnut
and color them in with a chocolate lipstick like
Revlon Colorburst Lipstick in Sienna
.