I had the pleasure of giving a makeup demonstration during a fashion show that featured old garments that were revitalized into new pieces and because I am such a big lover of the thrift, it was right up my alley! During the event attendees participated in the makeup demonstration, a shoe and bag bar, pole dancing demonstration and of course the fashion show. All the businesses were owned by black women who are doing IT, such an inspirational night!
During the demonstration I focused on the basic fundamentals of applying makeup and turning your day look into a night look with a few easy steps. Meet my gorgeous model Jumoke!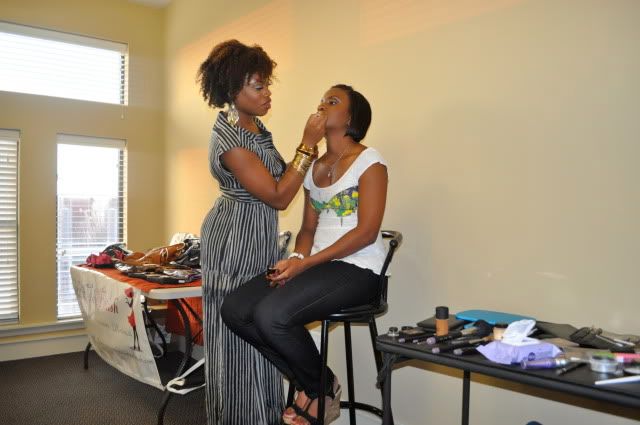 I didn't get a good picture of Jumoke's day look but here was the final result!
The shoe and bag bar provided by
Eklektik Shoe Fetish
and the pole dancing demo by
Tease Fitness Boutique
: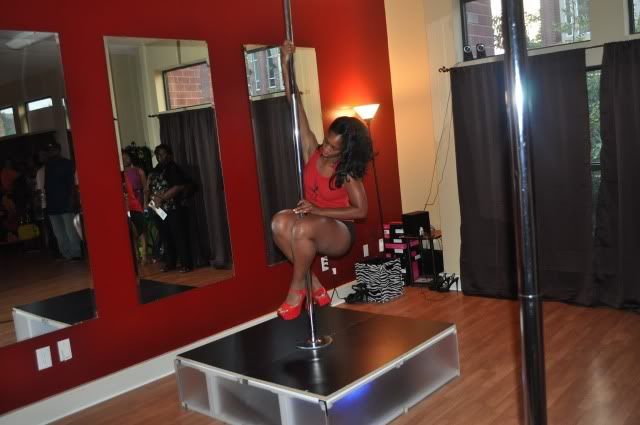 ...and the fashion show! Some of these fabrics are over 40 years old. I did the models makeup as well.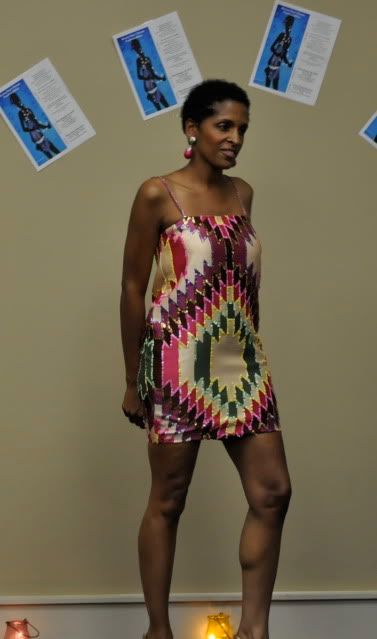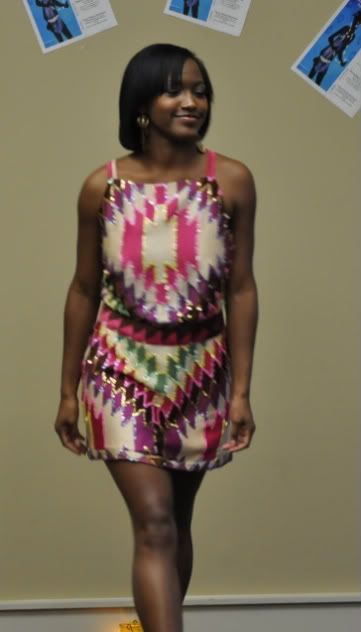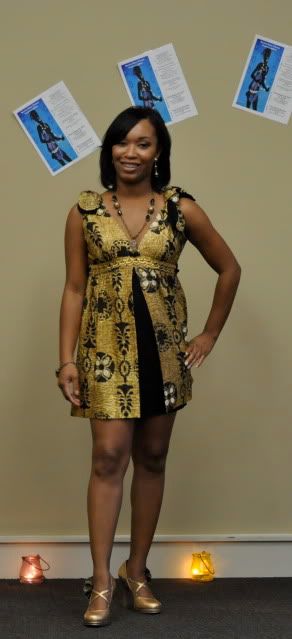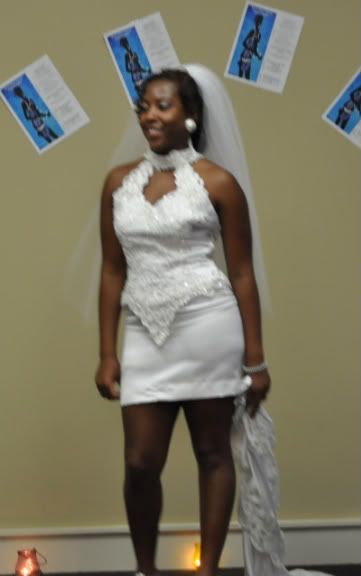 Designer/Seamstress Joyce D. Allen can be contacted at reviveyourcloset@gmail.com. Website coming soon!